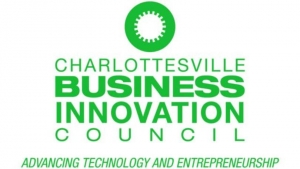 The Charlottesville Business Innovation Council has announced two scholarship recipients and three nominees to its 2019 Educator of the Year.
CBIC is awarding two $2,500-dollar scholarships to a pair of local high school students intending to pursue college studies in Science, Technology, Engineering or Math: Henry Pritchard, a junior at William Monroe High School, and Alexander Armstrong, a home-schooled senior who is dual-enrolled at Blue Ridge Community College.
This year's nominees for the K-12 Educator of the Year are Anna Greene from Western Albemarle High School, Chris Bunin from Albemarle High School, and Sarah FitzHenry from St. Anne's-Belfield.
The award and scholarship recipients will be honored at CBIC's upcoming May 23rd gala — for more information, go to www.cvilleinnovation.org . .