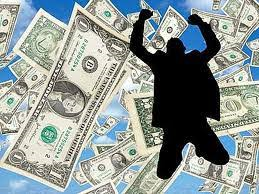 (Metro) Long lines are being reported at convenience stores across the country now that tonight's Mega Millions jackpot is 970-million-dollars. 
The sum is the second-biggest payout in U.S. lottery history. 
The last highest jackpot for Mega Millions was recorded at 656-million-dollars back in 2012. 
Winners can take the cash option, which would now be 548-million-dollars, or an annuity, with one initial payment and annual installments over 29 years.