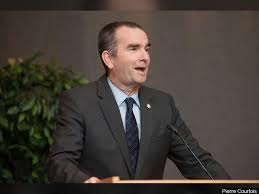 Governor Ralph Northam has signed several bills into law this week.
Some of the legislation had garnered public attention locally.
The first of these subjects was adding several misdemeanor convictions to the list of people entered into the DNA Database.
Northam signed the bill, which could add between four and seven misdemeanors requiring DNA collection.
State crime statistics indicate that 70 percent of first-time violent crime offenders had a previous misdemeanor conviction.
Northam also signed a bill to remove some obstacles for qualified teachers.
House Bill 1125 allows license reciprocity for teachers with valid out-of-state teaching licenses.
It also allows schools boards and superintendents to waive certain licensure requirements for these people.