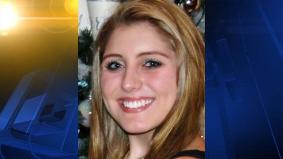 Officials are asking for help to find a missing teen from the Bremo Bluff area.
According to the National Center for Missing and Exploited Children, 17-year-old Caylie Fleming was last seen on April 20th.
She may be in the areas of Charlottesville or Madison.
Fleming is 5-foot-3 and weighs about 130 pounds, with sandy-colored hair and green eyes.
This is not the first time she has been reported missing.
Last summer, Fleming was found in Danville after she ran away.
Anyone with information about her current whereabouts is asked to call the Fluvanna County Sheriff's Office.