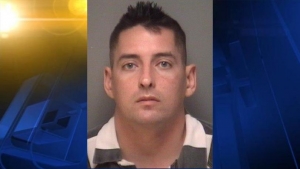 The trial of a former Charlottesville Police Officer was postponed last week, because a witness was sick.
This week, the officer's accuser took to the sidewalk in front of the police station to shout her frustrations in protest.
Ronna Gary says it has been more than a year since she was sexually assaulted by Christopher Seymore, and she feels re-victimized by delays in the trial, which was rescheduled for December 18th.
Seymore was charged with two counts of forcible sodomy after Gary said he assaulted her twice at her home after she witnessed a car accident.