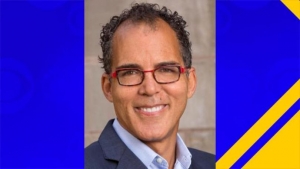 A Pulitzer Prize-winning author and Yale University law professor will be speaking at the Paramount Theater as part of a series of events reflecting on the events of Aug. 11 and 12 of last year.
James Forman, Jr.'s presentation on Sept. 27th at 4 pm will be the keynote of a UVA Law conference that is exploring the history of racism, racial violence and white supremacy in the United States.
The event will be hosted by UVA President Jim Ryan, who will join Forman on stage for a question-and-answer session after the talk — the event is free to attend and open to the public, but tickets are needed and available by calling (434) 979-1333, in person at the Paramount box office, or online at www.theparamount.net .