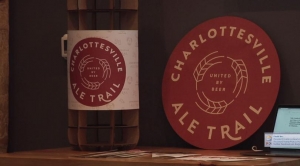 On Saturday, the six local breweries in the area kicked off the Charlottesville Ale Trail Tour with a helping hand from Storyware, a local digital design company.
The six breweries have joined forces to promote business and economic development in Charlottesville: Champion, Three Notch'd, South Street, Brasserie Saison, Random Row and Hardywood have issued a "passport" for consumers to complete the trail with — and receive free merchandise from the breweries.
For more information, go to www.charlottesvillealetrail.com .