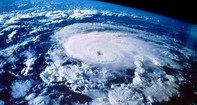 The Rivanna Water and Sewer Authority has already begun preparations for Hurricane Florence — on Monday, the authority began releasing water from the Sugar Hollow, South Rivanna and Beaver Creek reservoirs due to the amount of rain anticipated to impact the area.
According to a release, the action is a method of providing additional water storage when heavy rainfall begins.
In addition, the authority is advising residents that due to the storm the McIntire Recycling Center on McIntire Road and the Ivy Material Utilization Center on Dick Woods Road will be closed beginning Friday and both facilities are currently expected to reopen for normal business on Monday, but that may change due to weather and conditions.