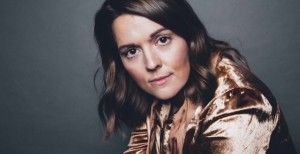 Supporting the idea that everyone should have access to quality health care, the 15th Annual Benefit Concert for the Charlottesville Free Clinic will be raising funds on Friday night at the Sprint Pavilion on the downtown mall.
The Charlottesville Free Clinic provides access to medical care, dental care, mental health support services, and prescription medicine for the uninsured and underinsured adults and their families living in the greater Charlottesville/Albemarle community.
Friday night's concert will feature Grammy-nominated Brandi Carlisle – for tickets, go to www.cvillefreeclinic.org .