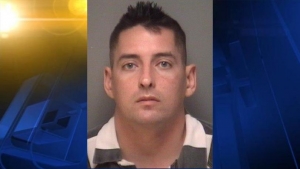 The trial of a former Charlottesville Police officer has been delayed by illness.
Christopher Seymore is accused of sexually assaulting a woman after responding to a car crash in November 2016.
He is charged with two counts of forcible sodomy.
The trial was supposed to begin Thursday morning, but it was delayed after a witness became ill.
Seymore was fired by the police department and arrested in December 2016, and then he was indicted in June.