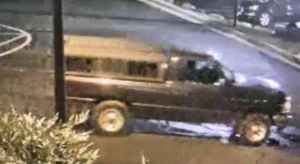 The Town of Orange Police Department is investigating several smash and grabs that occurred Sunday.
According to a statement on the department's Facebook page, officers responded to the area of the Orange County Nursing Home and Dogwood Village in response to a report of several vehicle larcenies.
A suspect vehicle was captured on surveillance video arriving and leaving the scene.
Police say the Ford Ranger may also be related to other vehicle larcenies in Orange County that also occurred on Sunday night.