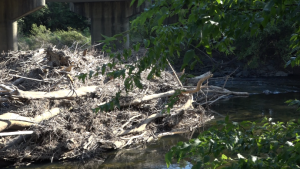 VDOT has issued an advisory that a Fluvanna County boat ramp and parking lot will be closed for up to three weeks while debris is removed.
Crews have already mobilized equipment to remove a large amount of debris near the South Boston Road bridge over the Rivanna River via the Crofton boat ramp.
The work is expected to take up to three weeks to complete when the parking lot and ramp will be closed to all traffic – however South Boston Road will remain open to traffic during this time.