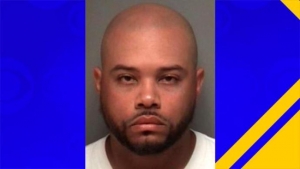 The former teacher's aide and coach at Monticello High School charged with sending inappropriate electronic messages to a juvenile is now free on bond.
On Monday, 28-year-old George Trae Payne III, of Charlottesville, was released on a $2,000-dollar bond and is expected back in Court on September 24th.
Payne is facing a felony count of "using a communications system to facilitate an offense" and has been placed on administrative leave pending the outcome of the case.