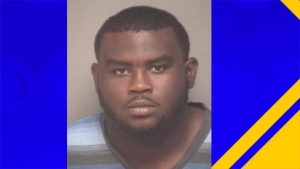 On Saturday night, two Charlottesville Police Officers were wounded in a shootout in Westhaven.
Police responded to reports of shots fired in the area of Hardy Drive at 8:43 pm on Saturday, identifying the suspect, 27-year-old Timothy Miles of Charlottesville, who exchanged gunfire with police, hitting one of the officer's bullet proof vest and grazing the second officer.
The officers returned fire, wounding Miles – all three were transported to the University of Virginia Health System where they are said to be in stable condition.
Miles, who has a lengthy criminal background, was charged with attempted capital murder and a violent felon in possession of a firearm — the shooting remains under investigation.