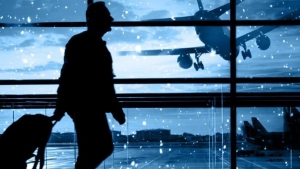 As Hurricane Florence is slowly bearing down on the coast at 5mph, the long reaching arms of the storm are already impacting travel plans and flights departing from Charlottesville.
At the Charlottesville Albemarle Airport, multiple flights to and from Charlotte, North Carolina have been canceled – Thursday's 12:24 p.m. outbound and 7:21 p.m. outbound flights were both canceled as was a late night arrival flight.
Several Amtrak trains have been canceled through the weekend due to the threat of the inclement weather — the Carolinian and Piedmont trains that travel through the Commonwealth are canceled, while the Silver Star that usually goes from New York to Miami will only operate between Jacksonville and Miami.
Regional trains that operate out of Richmond will do so on modified schedules.