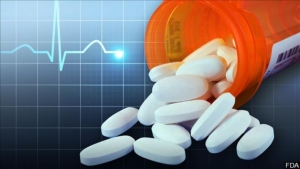 U.S. Senators Mark Warner and Tim Kaine have announced that the U.S. Department of Health and Human Services is providing funds to several Virginia communities to fight the opioid crisis.
According to a release, Virginia will get more nearly $6.35 million in funds to help stem the alarming rise in overdose deaths and increase prevention and treatment efforts in substance use disorder and related mental health services.
In a joint statement, Warner and Kaine said that "Communities across the Commonwealth have been devastated by the epidemic…"
Dept. of Health estimates show 1,445 people died as a result of a fentanyl, heroin, or prescription opioid overdose in 2017 and that fatal drug overdoses are now the leading cause of accidental death in Virginia, surpassing car accidents and gun violence.