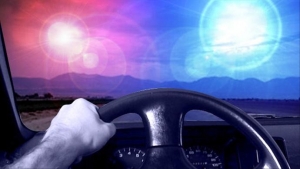 A man is in custody following a police chase on Monday that crossed county lines.
An alert had been issued for a Chevy Malibu by Albemarle County police and a chase ensued in Greene County when a sheriff's deputy spotted but was unable to stop the vehicle.
Reportedly the suspect rammed a Virginia State Police vehicle during the pursuit which crossed back into Albemarle County where police were able to stop their vehicle on the 2800 block of Earlysville Road.
The driver was arrested without further incident and is being held at the Albemarle-Charlottesville Regional Jail — officials say multiple charges are pending and no injuries were reported.