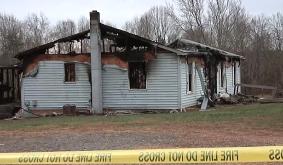 Two people were killed in an Orange County house fire over the weekend.
According to a Facebook post by the Orange County Volunteer Fire Company, the fire occurred Sunday morning.
The fire company confirmed two people were inside the single-story home, which was "well involved" when crews arrived on scene.
Two other people were outside the home and suffered burns and smoke inhalation.
According to the Facebook post, emergency crews attempted to locate the people still inside the home, and they did find one person, who was immediately taken out of the home.
The second victim was not found until much later and both died from their injuries.
At this time, the cause of the fire is under investigation.