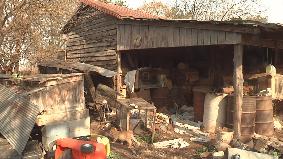 A Louisa County woman has pleaded guilty to animal cruelty charges after more than 500 animals were seized from her property about last week.
On Thursday morning, 77-year-old Clara Collier agreed to surrender all of the animals found on her property and entered the plea to five counts of animal cruelty.
Collier was sentenced to 30 months with all of that time suspended on the condition that she makes restitution to the county for the cost spent caring for her animals.
Louisa Commonwealth's Attorney Rusty McGuire said Collier broke her leg in July of this year, which left her unable to manage the animals.
In addition to the restitution, Collier is also banned from owning any more animals with the exception of two companion birds.