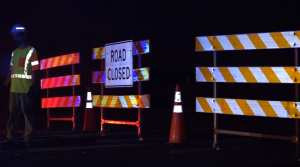 Road closures, parking restrictions, and pedestrian restrictions are still in full effect throughout the city Sunday.
University Avenue near the UVA Rotunda has reopened after being closed for several hours last night, but McCormick Road remains closed on UVA's Grounds.
Closures along Market Street and the pedestrian mall remain in effect Sunday and restrictions are not expected to be lifted till early Monday morning.
The city said in a release Saturday that hundreds of people entered the security perimeter through checkpoints in compliance with the city's ordinance, but a few items were confiscated including brass knuckles, razors, and aerosol cans.
The city is encouraging people to visit www.charlottesville.org/resilientcville for a full list of closures, restrictions, and prohibited items.