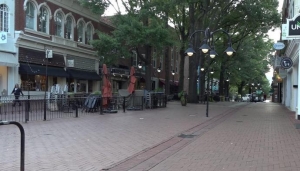 All of the various barriers that were put in place in downtown Charlottesville on Friday have been removed after most of the weekend restrictions were lifted.
The gates and barricades restricted access mainly to the Downtown Mall but several adjoining and nearby streets were temporarily closed as well.
Many of the businesses on the Downtown Mall that had remained opened on Saturday, decided to close on Sunday and re-opened for business on Monday.