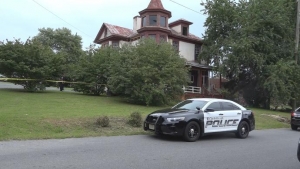 In an update on an ongoing police investigation, a Charlottesville man has now been charged in a domestic dispute at a Charlottesville home over the weekend that turned into a shooting.
20-year old Tyrell Justin Fletcher is facing a charge of brandishing a firearm in Saturday afternoon's "shots fired" incident on Lankford Avenue – but police do not yet know if the gun went off accidentally.
No one was injured in the incident but police arrested Fletcher and an unidentified woman at the scene when it could not be determined who fired the shot – the incident is still under investigation.