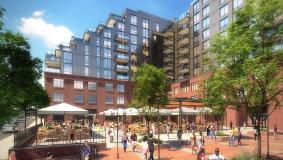 Tuesday's sudden announcement that the West 2nd Development Project has been cancelled has left Charlottesville City Council to re-address the downtown site and the city's vision for the best options for what is now a metered parking lot – city council member, Heather Hill –
HILL: "They're looking at what are the priorities for this community? What is the right development that we want to be doing in that part of our downtown area that's really going to drive and satisfy the needs of our community? And, obviously housing has to be at the top of that list. We also have to think about our market and those vendors and where we're going to think about other options for them – and those obviously are questions that remain to be answered."
The scrapped $50-million dollar mixed use development project formerly known as "West 2nd" would have included residential units, retail and office space as well as a permanent home for the Charlottesville City Market.