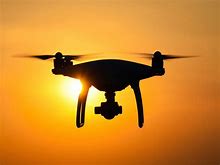 On Tuesday, the Albemarle County Sheriff's Office announced that it is now equipped with Unmanned Aerial System technologies, commonly known as drones, to assist in search and rescue efforts.
According to a release from the Sheriff's Office, the state of the art technology was made possible by recent donations from the community to the Sheriff's Office Foundation.
The new drone system employs thermal imaging night vision and high altitude zoom camera magnification to significantly improve emergency responses for search and rescue missions.