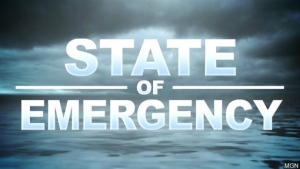 Virginia Governor Ralph Northam has declared a state of emergency ahead of potential impacts from Tropical Storm Florence.
According to a release, the order is designed to mobilize resources in preparations of the storm, including the Virginia National Guard, and pre-position people and equipment to assist in storm response and recovery efforts.
While the track of Tropical Storm Florence is still uncertain, it appears increasingly likely that Virginia may see significant impacts from the storm next week.
In advance of the storm, Virginians are advised not to drive across any flooded roadways and remember to "turn around and don't drown" — it only takes six inches of water to move a vehicle and roads may be washed out beneath the floodwaters.