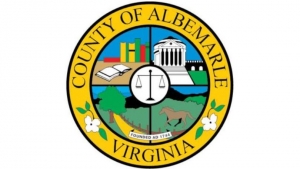 The Albemarle County Economic Development Office wants to hear from residents about its Economic Development Strategy Plan.
People are invited to come to one of two open houses that will be held to review the latest draft of the plan, discuss questions with staff and provide feedback — both open houses will be held on Thursday at the Albemarle County Office Building on McIntire Road from 8:30 to 10 am. and from 4:30 to 5:30 pm.
The newly drafted Strategies plan will then be presented to the Albemarle County Board of Supervisors on Nov. 7th.
Anyone unable to attend either open house can still submit feedback by clicking on the link in this story at our website at WCHV.com.
https://docs.google.com/forms/d/e/1FAIpQLSelGWZo0lxqpyaESQMIbhHNSx4TehQOXmIXM5qZTgWe3QuxJQ/viewform